Wheeee! It's time! It's Time!

Shannon Rocks in my Dryer is hosting another bloggy giveaway!

Click HERE to read the guidelines and join in the fun!

I'm giving away the cutest Tinkerbell Hair Clippie handcrafted by me using Swarovski crystals sure to please any little girl!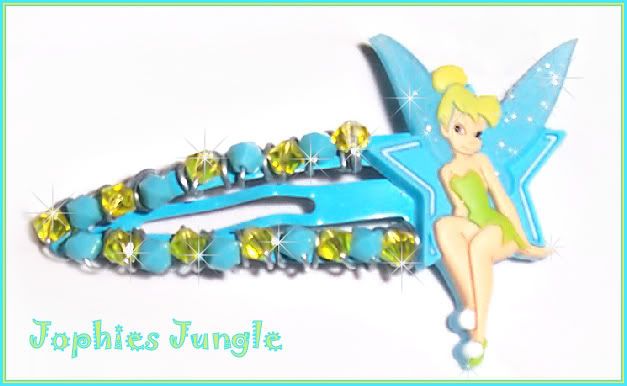 To enter just leave a comment on this post. You don't have to be a blogger to enter but you must leave me an email address with your comment so I can contact you in the event you do win. Contest is open to U.S. residents, Canada, Japan, England and Australia. I will leave comments open until Saturday Nov. 3rd at which time I'll use a random number generator to draw a winner.

Good luck!

Now go have some fun and win something!