The past few weeks have been very busy. We've made tons of memories and the weeks have been packed with loads of fun and the best part....
Jophie has felt well! :0)
Because I've gotten so behind on all the happenings around here and due to my very limited time, I thought I'd catch ya'll up with our very own Picture Book with captions! I did leave out one very important event however, because of the impact it had on us, I wanted to share that story in a post all by itself. So, keep your eyes open and watch for the story about
"Our Unexpected Retreat" :0)
For now here's us for the the past few weeks!
Enjoy!
Big Sandys Arrival with the bulk of Jophies Make A Wish Goodies...
Big Sandy Corporate Office made the banner you see on the back of the truck for him to keep.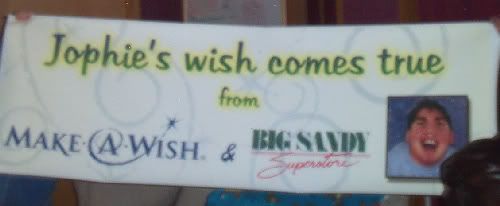 Big Sandy Managers and Delivery Dudes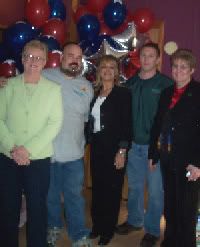 Big Sandy Managers and Jophies thoughts on the matter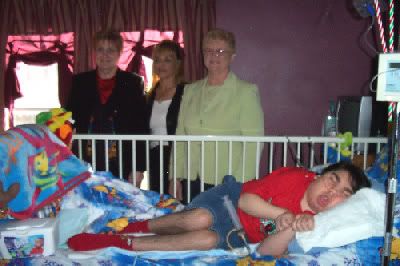 Installer Dudes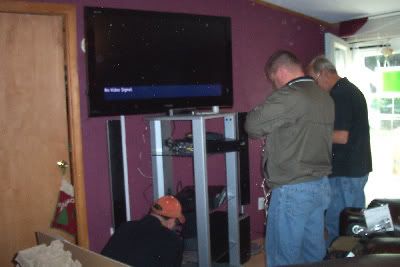 Big Sandy Brought Balloons! LOTS of them and each bouquet is attached to the cutest Stuffed Snowman! :0)
I just liked this picture that Jophies Aide Katy took! :0)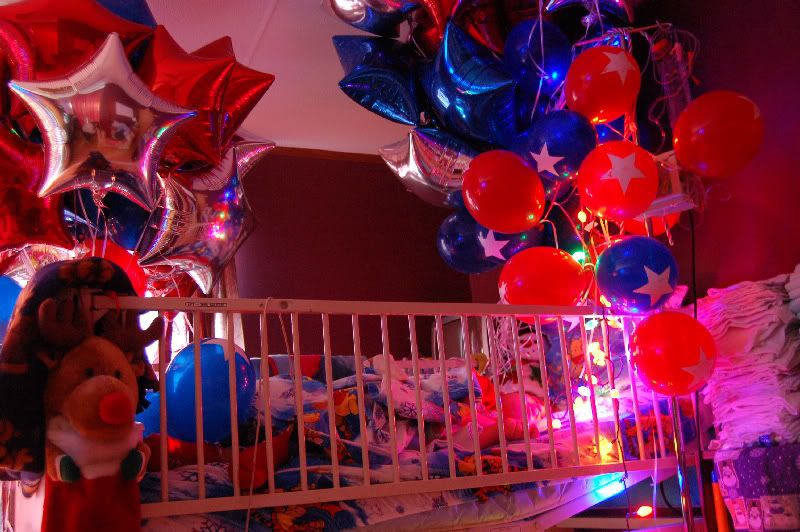 Big comfy, smooshy Theatre chairs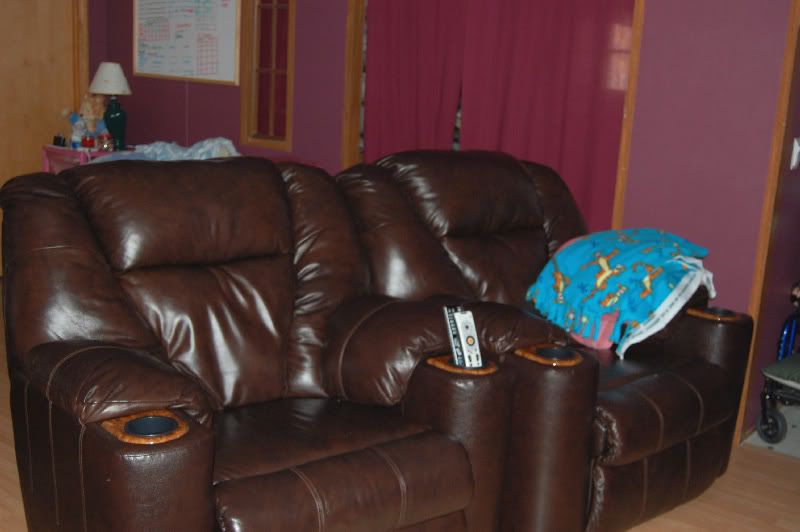 The Theatre and YEP! Its The Waltons! LOL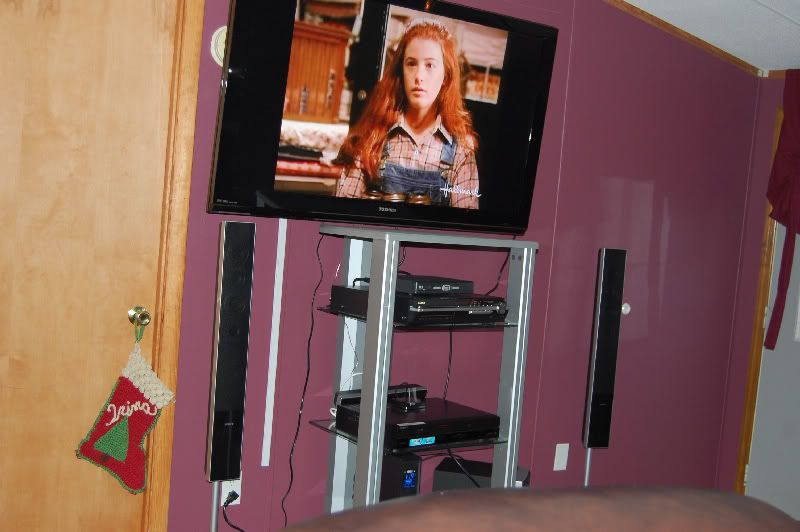 Jophies first look at his Big Screen
Make a Wish delivers the rest of his Wish and here's Jophie with the "Local" MAW lady Pat. At this point he was getting uncomfortable and needing to lie down....See how hes arching and pushing back?
OK lady...Just give me the goods and BE GONE...LOL
Lots of Movies and his MAW T-shirt and Badge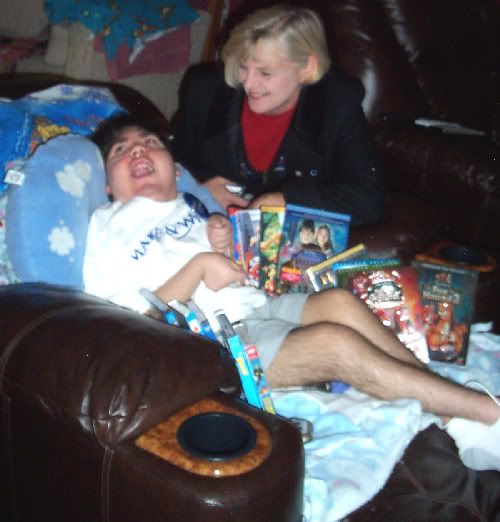 The Cotton Candy Machine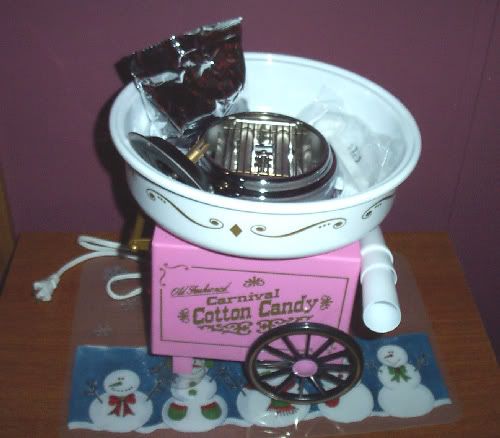 He also got 5 authentic Movie Posters! They are so coool and we look forward to hanging those once we can find some affordable framing. And so the Frame hunt continues! :0)
Is she gone yet?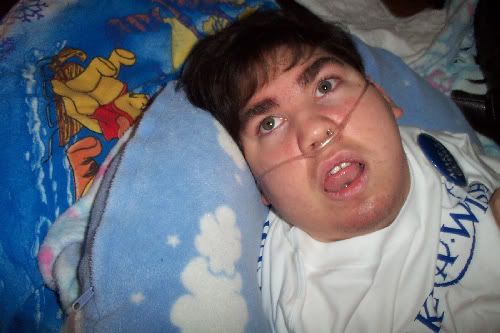 Ahhh...Finally...Sweet Slumber:0)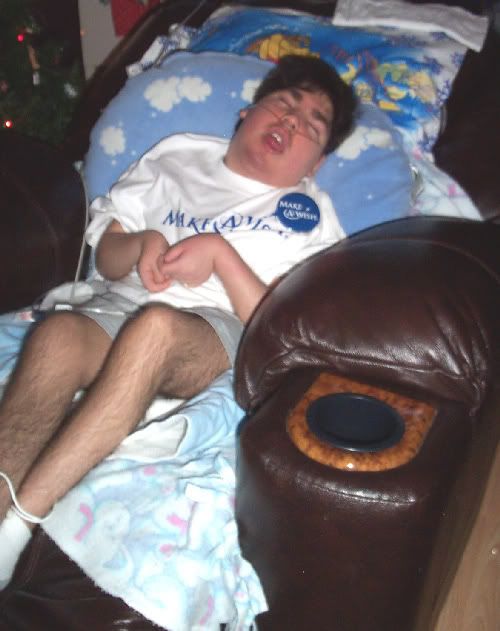 Watchin "The Jungle Book" AND So many decisions!
Watching "The Movie"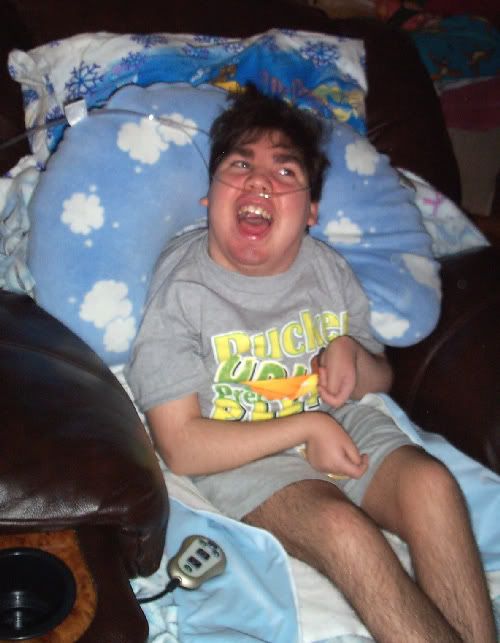 Watching "The Christmas Tree"
The Movie wins this day :0)
The Jungle book IS FUNNY!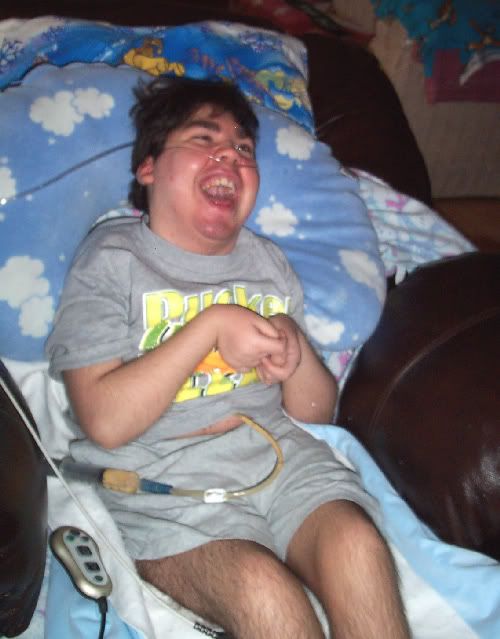 And has good music...La La La La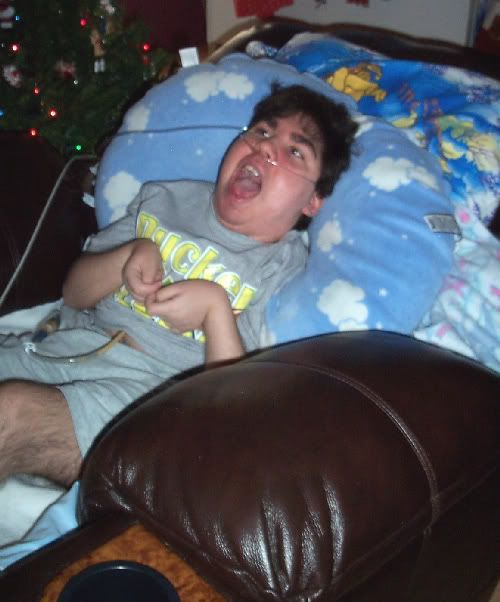 Ohhh....Kaa is a scarrrry snake. Don't eat Mowgli!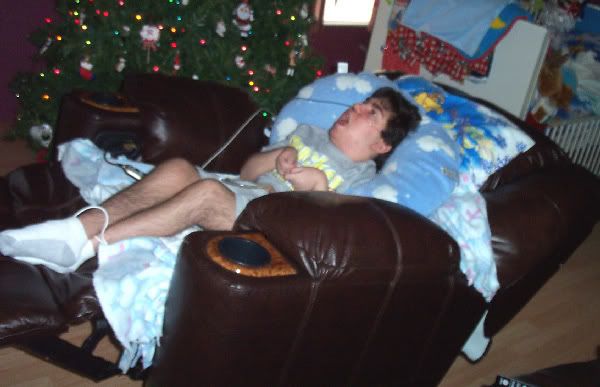 No Worries though! Mowgli just bops ole Kaa on the head! BOINK! Do it again Mowgli! That was funny!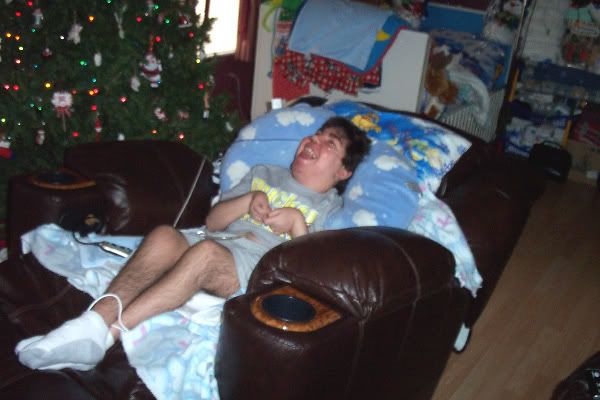 Big comfy chairs are also good for sleeping :0)
Alot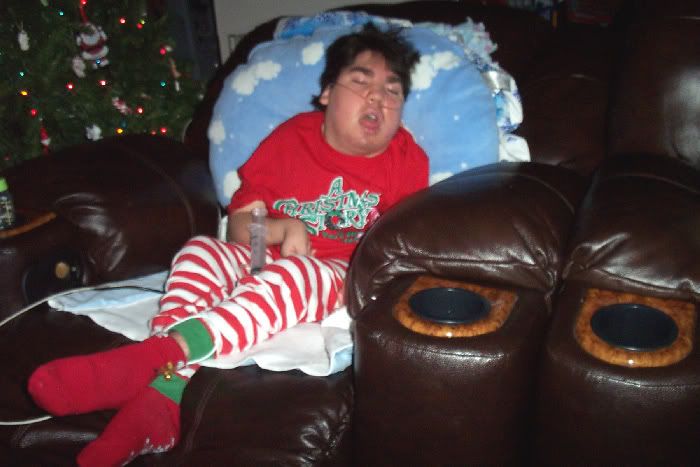 And now A lesson on "How to eat Cotton Candy"
This may take some time to figure out :0)
OK so I have it the right direction now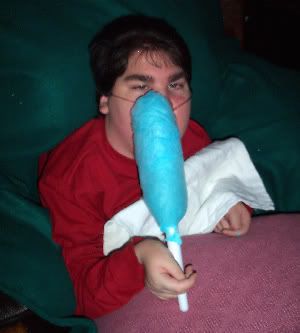 Smells Strangely familiar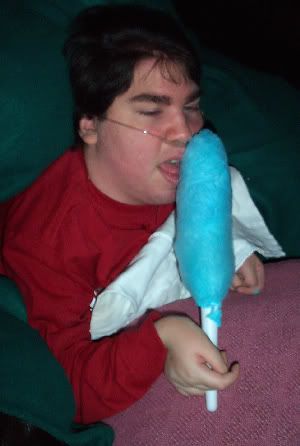 Tastes strangely familiar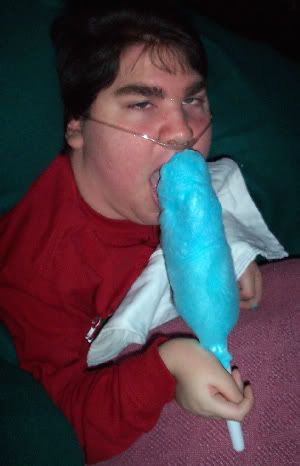 This might just be a good thing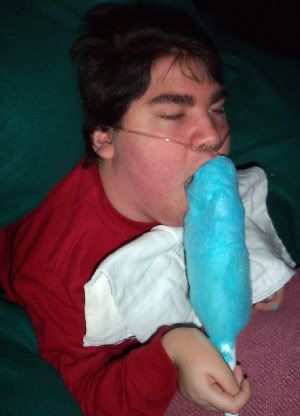 It's" coming back to me!
Oh yea Baby!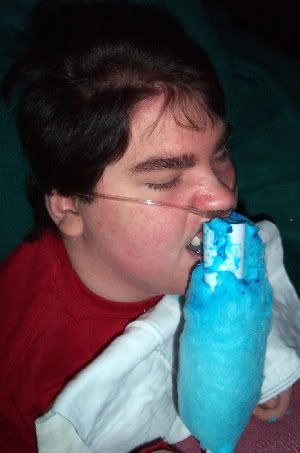 This sure is hard work...I think I need a little nap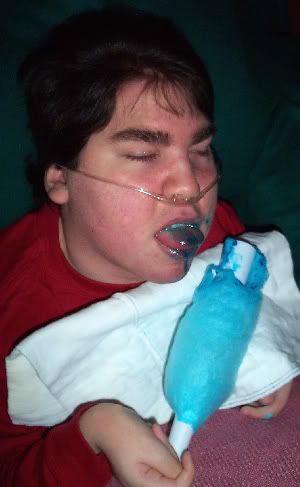 But its just so good...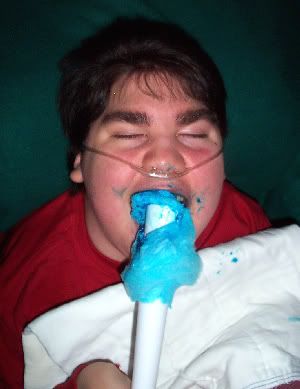 Ah me thinks the sugar is giving me my second wind!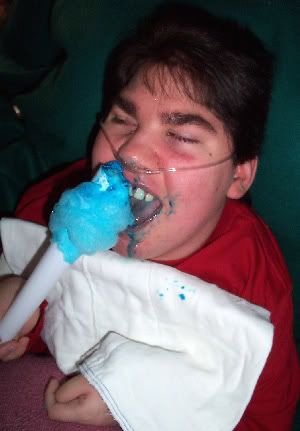 This just might require 2 hands!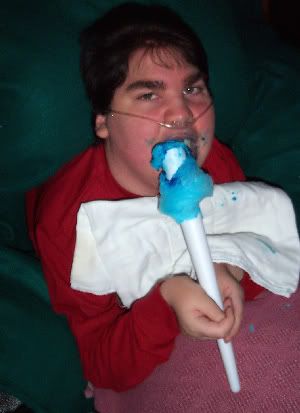 This is the life!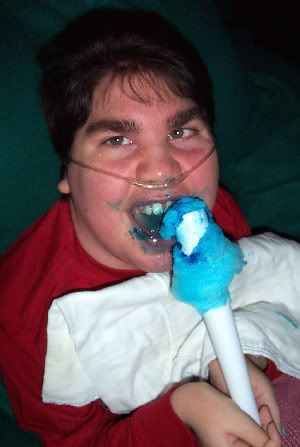 Thank you Mommy :0)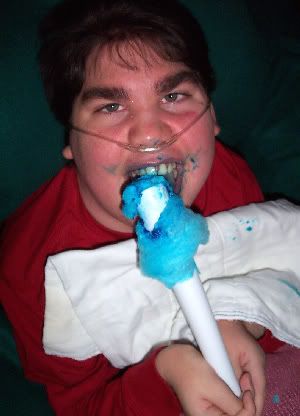 And Thank you Make A Wish!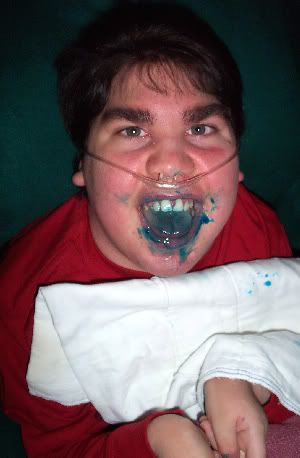 The Big Smooshy Chairs are also good for takin great pictures because my new Smooshy chairs keep me from falling over :0)
Merry Christmas!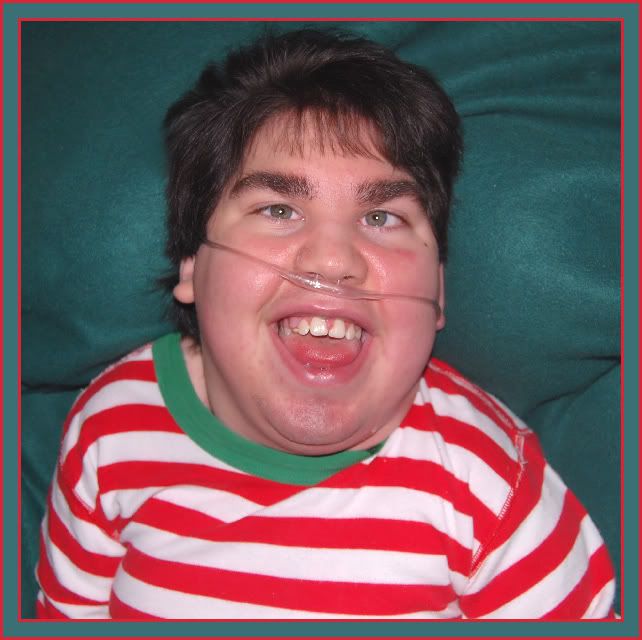 And last but not least....
My cute little Christmas PiggyToes! :0)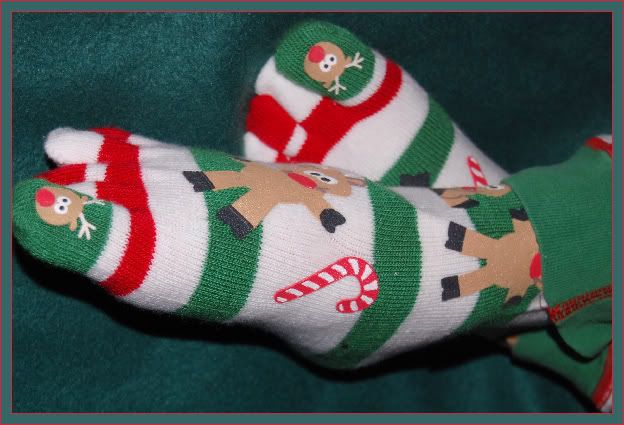 And that my dear family and friends has been us for the past few weeks :0)