I'm scared. I'm teetering very close to the edge of a scary place I've been before. A "super bug battle" like none you've ever seen before. Last time it nearly won.
Only 10 more days of the latest antibiotic and still I continue to see signs of that ugly head rearing of "whatever bug is attacking" this time. I'm certain its one of his colonized ones if not more than one. They are the evil ones that have been residing in his little body for nearly 4 years now. Hidden in the shadows just waiting for his immune system to drop just a little and then they attack.
Attacking with a force and vengence sending his already compromised immune system into a deadly tailspin.
Fierce they are. All of them. One is no better than the other.
He's fighting hard. He
IS
a great warrior and the best part....... He has the fiercest warrior of all in his corner. Our heavenly father carried him through the last battle and I'm certain he's right here with him again.
BUT,
I'm still scared......
I don't like exhausting all the "big gun" antibiotics. I like having a little "guard rail" to hug up against. Something safe to snug up against when your pushed to the edge of that "super bug cliff"
I
CAN
think of a few more "big gun bug killers"......I can even think of a few good combinations of "bug killers" that we haven't tried yet with those come a whole nother set of problems.
Please don't misconstrue this as giving up or being unfaithful. In fact my faith remains quite strong. I
KNOW
exactly who is in control but like I've said before.....
I'm scared and I'd be lying if I said otherwise.......
I have some specific prayer requests but....I think it best to toss out a bit of information to better help people understand
EXACTLY
whats occuring.
Jophie is colonized with 3 super bugs that we're aware of and has tested positive for 2 others on numerous occasions.
Positive Colonizations:
1. Proteus Mirabilis
2. Pseudomonas
3. Stenotrophomonis Maltophilia
Possible Colonizations:
1. Klebsiella
2. Providentia
I don't know bout you but
ALL
those make me "
shiver"
Colonization: This means those nasty bugs have basically taken up residence in his body and are living there.
Think of it this way......
You have a good army and a bad army. Jophies good army is not as strong as it should be because of his immune system. The "Nasty Super bugs" are the bad army. Jophie is fighting with ONLY ONE good yet compromised army. The "bad guys army" is 5 fold. That would be 5 bad armys against ONE compromised good army.
What happens is this:
When Jophies immune system drops down a bit more, he is exposed to a cold or illness of any sort, he has an "off" day and doesn't get the nutrition in he needs, he doesn't get the fluids in he needs OR any number of about a bazillion other things
THEN......
The "bad armys" attack.....As Jophies "good colonies" drop in numbers the "bad armys" already large numbered colonies can take over and become "active" and often more than one of the "bad armys" is active at one time. The goal is to get Jophies army back up in numbers so as to "overpower" the "bad army" and knock their numbers back down to an inactive state.
Don't get lost here......We can NOT erradicate these bugs but rather our goal is to knock them down to an inactive state in which case that would mean his "good army" is big enough in numbers to keep those "bad ones" at bay.
Make sense??
OK so I'm asking for your help here. While I've been on bended knee storming those gates for nearly 100 days now......I think the time has come to multiply "our numbers" and all together we can Storm those gates! In numbers we are sure to succeed!
Specific prayer requests would be at this time:
1. The antibiotic that he is currently on would knock whichever bug or bugs is thriving down enough to make it inactive.
2. Jophies immune system would kick in enough to bring his numbers up to keep those bugs at bay.
3. IF this one does not work then we need to figure out which bug or bugs is active AND come up with the right drug or combination of drugs to knock them down!
4. Give his doctor the knowledge and wisdom to fight this effectively again.....
NOTE: His doctors name is Sherrie. She is a christian and leans heavily on Gods guidance not only in her private life but also in her work......
I think it helps to attach names to our prayers when we can :0)
One last thing.....
LISA http://www.thepreachers-wife.blogspot.com/ I was so blessed and honored to find you had given me the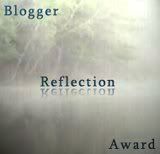 I just wanted you to know how much I appreciated your kindness and will get to this as soon as I can. :0)
OK gotta scoot!
Jophies needs are calling!
Walking in his SONshine